BERNICE SOKOL KRAMER – LOST LOVE - online solo exhibition – July 1, 2022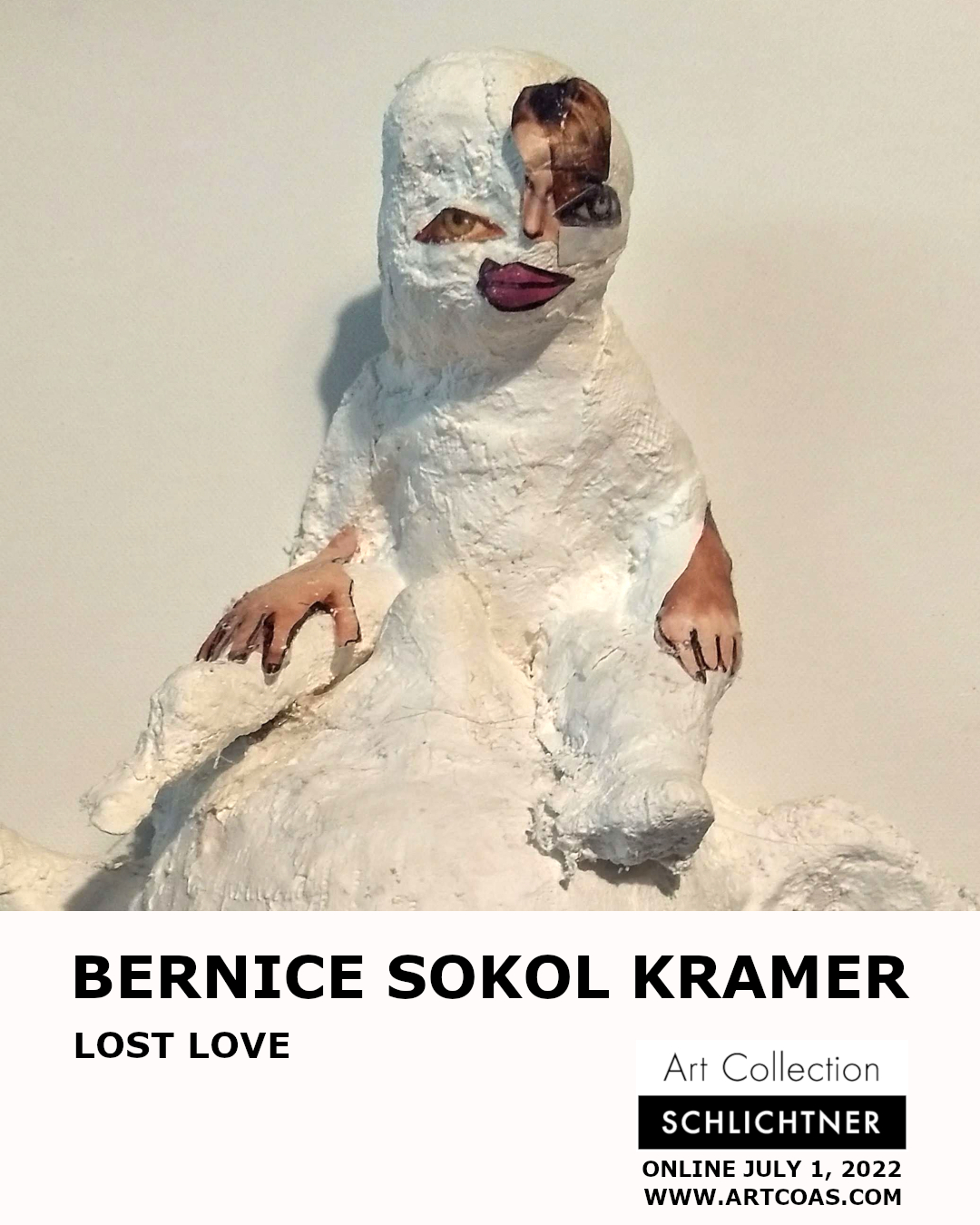 Fotocredit: photo courtesy of Bernice Sokol Kramer
Bernice Sokol Kramer lives and works in Manhattan, New York City. She studied art with Norman Raeben at Carnegie Hall Studios and was in Bruce Dorfman's master class.
The artist is known for her collages but also for her papier-mâché dress-sculptures, which she often installs upside down and hanging from the ceiling.
The preoccupation with memories of deceased relatives and friends is a red thread running through her work. In the time of isolation caused by the pandemic, she dealt with the death of her husband. In memory of her deceased mother and grandparents, she explored questions of farewell, life and survival. In her work, we often find the mother figure communicating with her child, carrying it in front of her, watching it grow up. In one installation, Bernice Sokol Kramer recreated her grandmother's room using contemporary furniture, a lamp and a mirror. Torn and cut fabric refers to the farewell. In some works she processes the clothing of the loved ones who have died, thereby creating the possibility of keeping remembrances and memories alive through touch and closeness.
In her collages we often find young women standing in the middle of life, who are deconstructed and reassembled to represent an animated snapshot, as if the cuts were an attempt to stop time in order to conserve these moments and be able to retrieve and experience them retrospectively.
This is how she manages to stop time.
After Rainer Maria Rilke 1920: A strange saying: to pass the time! To capture the time would be the goal. Because who is not afraid: where is staying, where is finite being in all of this?
Text Andreas Schlichtner, verse after: Rainer Maria Rilke 1920