SAGAR SARKAR - IMAGINATION - online solo exhibition - October 9, 2021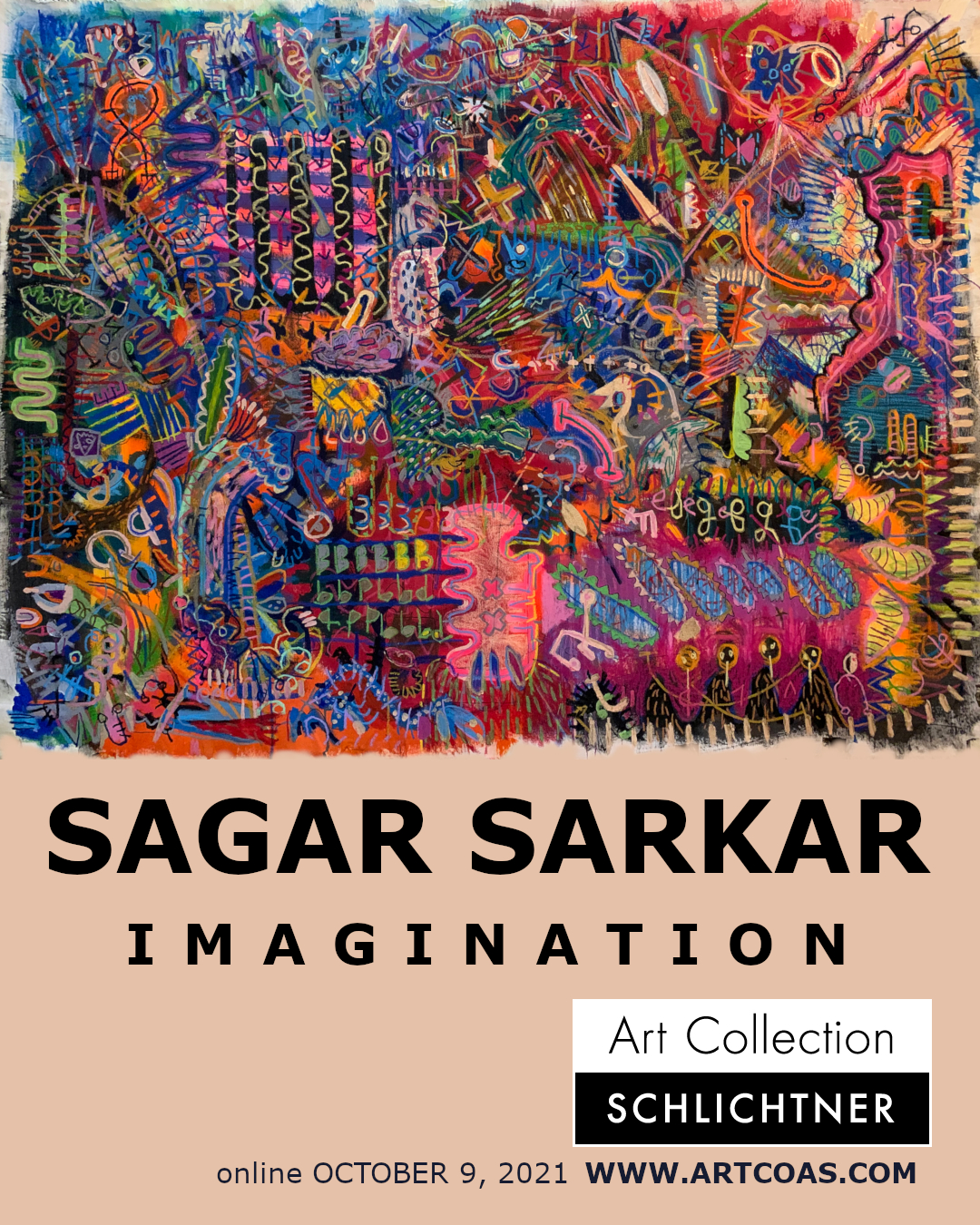 Fotocredit: photo courtesy of Sagar Sarkar
Sagar Sarkar is an artist from Bangladesh and a master student at the Academy of Fine Arts in Vienna. Photography and architecture are among his early interests. He paints, draws, designs and observes people from different social classes and their behavior as they consume trendy goods and gadgets. His work is about choice and taste, emotion and frustration, imagination and hedonism, status and compensation. What drives people? What do they choose? Which desires, codes and fantasies bind people to their consumer goods? This all flows into his work.
What Sagar Sarkar perceives, he transfers onto the painting surface as colors, snippets of shape and gestures. He works without a focus point. This lack of a particular focus also corresponds to the idea of ‌‌first filtering, reducing and then encrypting the information collected before it is used. His pictures are created from repeating patterns without appearing ornamental. Its codes and patterns are reminiscent of the idea of ‌‌a constant need, real or just perceived, for constant circulation of goods. Experience after experience requires layer after layer. It is therefore often not easy for him to decide when his work will be finished. He is constantly exposed to new, real-life observations and has to free himself from them again and again in order to create space for ever new impressions.
Sometimes it thus seems necessary for the artist to get rid of colors and shapes not only on the surface of a painting but also to work through sculptures and objects, which allow to work within the objects space whereas paintings impose limitations in this respect and allow only the eyes to move on the painting surface. Sagar Sarkar obtains, for example, colorful and classic plug-in modules or used dartboards as the starting material for such work and slips into the role of homo consumens himself, only to then quickly switch to the producer's side.
Text: Andreas Schlichtner, October 04, 2021 / edited by Kelly Dale